We are please to announce that after an exemplary first  16 months with us Sophie has been promoted to Assistant Project Manager. She will continue to be engaged in the ICE training scheme, alongside this she will now be taking ownership of projects, under the guidance of her supervising civil engineer. Congratulations from us and , I'm sure, from our ...
Jonathan Ward BSc (Hons) joined the permanent staff at DAPS on 13th July 2015. He is a recent graduate of Leeds Met where he studied Civil Engineering. He is now working with us and will be enrolling on our ICE approved training agreement.
We are very pleased that Sophie Whibley joined DAPS last month. She is a graduate civil engineer and will be joining our ICE accredited train scheme with Grainne Wood as her supervising civil engineer.
We are very pleased to announce that David Miller BA(Jnt Hons) MRICS has joined DAPS to take a senior role in providing commercial management services for our clients. David has a wealth of experience including working in the rail sector in a variety of commercial roles. We are extremely pleased to have his knowledge and experience available both for DAPS ...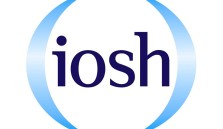 Grainne Wood has now been made a Technical Member of the Institution of Occupational Safety and Health (ISOH) following review of her technical competence  - Congratulations Grainne Wood Tech ISOH. http://www.iosh.co.uk/
A number of us attended the breakfast seminar "NEC3 Problems Exposed" hosted by http://www.jrknowles.com/ in Wakefield. It was a worthwhile event which included bacon sandwiches and much discussion of what happens when one or more parties fail to administer various aspects of the NEC contract. It was attended by a wide range of people including PM's, MD's legal professionals and a number of professional ...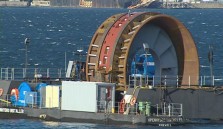 Rob Winkel, a graduate engineer, who worked with us this year is now studying for a PhD at Queen Mary University of London in the School of Engineering and Material Sciences. He is following a long standing interest in renewable energy generation and will be working on shallow water modelling in relation to tidal turbines. We wish him every success and look forward ...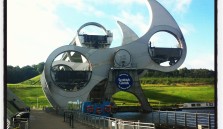 DAPS had its anual communications day on the 14th September at the Falkirk Wheel. The wheel is a truly inspiring piece of civil engineering and we would recommend a vist to anyone. Warm clothing is advised! Check it out here: http://www.thefalkirkwheel.co.uk
Grainne Wood passed the professional review with the Institute of building to become a full chartered member - Congratulation Grainne Wood MCIOB. http://www.ciob.org.uk/
We will be attending the planning and scheduling symposium on 12th July. It is a free event in London with some good quality speakers and exhibitors. If you are planning to attend please get in touch and we can meet there. http://www.planningandscheduling.co.uk/