posted by:
david
| category :
News
,
Testimonial
| comments :
Comments Off

on Testimonial: Matthew Pearson, Director – Henny Building Contractors Ltd
"The knowledge and experience of the DAPS team has enabled us to progress works without delay on projects which demand a high level of specialist knowledge of our client's health, safety and assurance procedures. We have found that DAPS produce high quality documentation with a very flexible service. We would happily recommend their services to others"
At the beginning of the year Malcolm Marsh left DAPS to head a major rail project for C Spencer Ltd. We wish him all the best for his new challenge and hope to work with him again in the near future. Just before leaving us he sat his NEBOSH National Certificate in Construction Health and Safety and we have now ...
We are very pleased to announce that Rob Winkel has joined DAPS as a graduate Engineer. He is based in our London office and is part time at the moment. Rob is looking to develop his skills and knowledge in the rail sector and is aiming for ICE chartered status.
DAPS now has access to office facilities in Manchester to support ongoing projects there
posted by:
david
| category :
News
,
Testimonial
| comments :
Comments Off

on Testimonial: Andrew Dawson, Director – Robore Cuts Ltd
"Robore has found DAPS to be invaluable in increasing commercial recovery on projects. DAPS staff are flexible, courteous, professional and experienced. As such they represent excellent value. We would not hesitate to recommend their services to others"
After a very successful training period we are sad to say that John Evans has now left us to widen his experience in line his goal of reaching chartered status.  We are very pleased to announce that he is continuing his training with Cameron who are a major international player in the worldwide oil and gas industry. Good luck John.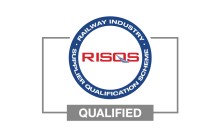 DAPS is now a registered supplier under the RISQS Qualification scheme. Our supplier number is 093113 RISQS Certificate This gives us wider access to Rail and Underground tenders and projects.
DAPS now has a projects office in Moorgate Central London. This gives us a base from which we can provide support and management to sites around central London. It also gives us small group meeting facilities.
John Evans has joined the ICE Ambassador scheme and will be visiting schools to promote the construction industry as interesting, adventurous and challenging to young people throughout the region.
Malcolm Marsh has updated his Primavera skills at an RPCuk course in London