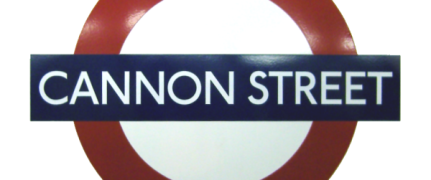 Cannon Street Advanced Works Premises Package
DAPS provided project management support for Henny Ltd related to works at Cannon Street Underground Station which involved the modernisation of existing premises assets. DAPS provided project programming alongside QA and Health and Safety advice in the highly regulated environment of London Underground Limited (LUL).
Client
Henny Ltd.
Dates during which the services were carried out
February 2012 to present
Approximate Total Value of the project
£170,000
Testimonial
"The knowledge and experience of the DAPS team has enabled us to progress works without delay on projects which demand a high level of specialist knowledge of our client's health, safety and assurance procedures. We have found that DAPS produce high quality documentation with a very flexible service. We would happily recommend their services to others"
Matthew Pearson, Director – Henny Ltd
Description of Services DAPS provided
The principal contract for this project was between London Underground and Henny Ltd, and involved the upgrade of two staircases and one overbridge at Cannon Street London Underground Station, which is served by the district and circle lines. The existing assets at the station were in a state of decline and in need of attention in order to maintain a safe and operable condition at the station. The works undertaken by the contractor included the following:
Breaking out of existing substrate in walls and floors and installation of new substrate/render;
Re-tiling of all walls and floors in the relevant assets;
Removal of existing stair treads and risers and installation of new tile stair treads and risers;
Remove existing handrails and install new handrails;
Design, supply and install suspended demountable ceiling;
Re-painting of a concrete soffit.
The working hours of the project were limited to station closures which made efficient planning paramount. DAPS were consulted to provide project management support to Henny Ltd for this project. DAPS produced programmes for the works, method statements, quality assurance documentation, as well as Health and Safety advice and documentation.
Due to the level of regulation required by London Underground, DAPS were recruited to implement and manage the Quality Assurance procedures for the works in compliance with the standards required by LUL, ensuring that both materials used and works undertaken met compliance standards. Upon completion, DAPS managed the handover of the works, again in compliance with the standards and requirements of LUL.
Value for money
In an environment where margins are small DAPS have worked in part as an "on demand" time charged service and in part with fixed price packages. In this way our client has been able to balance the benefits of known costs with the flexibility and value afforded by time charged working.