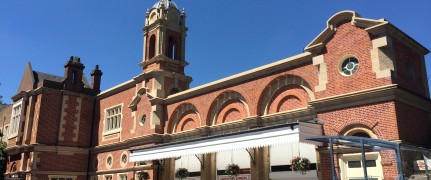 Project Management of Conservation building repairs and platform works at Bury St Edmunds Grade II listed Building.
DAPS were commissioned by H.A.Marks to provide a full project management service for the refurbishment of the grade II listed station building and platforms at Bury St Edmunds.
The station was formally inaugurated in 1847, the station building is red brick with stone dressings Designed by Sancton Wood (the architect also of Ipswich and Cambridge railway stations as well as many stations in Ireland, the principal of which is Heuston Station, Dublin), it lay on what was the Eastern Union Railway's line from Ipswich. The stations current owners are Greater Anglia (Abellio East Anglia Limited).
The station has an annual footfall of around 0.5M people. The station and lines remained operational throughout the works which necessitated close adherence to programme. There are a number of commercial properties within the immediate area including within the station and station buildings and these were to be kept operational throughout.
The scope of the works included:
Platform Works
Platform riser wall repairs; Platform coper replacement and realignment; Platform drainage; Platform resurfacing and yellow and white lining. Installation of platform end barriers
Platform Canopy Works
Flat roof membrane repairs; Rain Water Pipe (RWP) replacement and repair; Timber dagger board replacement with Glass reinforced plastic (GRP), canopy redecoration.
Station Building Works
Slate roof and leadwork repairs, RWP and guttering repairs, New CAT ladders and mansafe systems; removal of buddleia, repointing and replacing brickwork, stone repairs, stone cleaning; external decoration.
Station Entrance
Cycle parking shelter; Tuck pointing; Stone and brick repairs; External cleaning and decorating; fencing; replacement of Georgian wired glazing with Georgian effect polycarbonate
Client
H.A.Marks Principal Contractor (contract from client Abellio Greateranglia)
Dates during which services were carried out
Services provided December 2015 to August 2016.
Approximate total value of project
~£1.2M
Description of the services DAPS provided
DAPS provided senior project management and site management staff who performed project management, commercial management, planning and site management duties. There are very limited trackside working opportunities in this location due to freight movements. Close adherence to programme and co-ordination between subcontractors was required to achieve the overall programme without delay.
Listed building consent was required for a number of building changes and repairs. We worked with the heritage approval team to enable use of a number of modern materials to reduce future maintenance and repair liabilities. E.g. GRP dagger boards (located trackside) and polycarbonate replica wired Georgian glass. DAPS has significant experience in working on heritage structures and this enabled us to account for heritage approval and inspection times accurately in the programme to prevent delay.
DAPS has good relations with a number of heritage conservation professionals this enabled us to ensure a high quality finish on stone and brick repairs and other craft work.
DAPS understands the value of good ongoing relationships with the public, clients and subcontractors and are pleased to report that the project was finished on time and within the clients budget with a number of complementary reports on the finished structure and services from members of the public.
Value for Money
DAPS managed a number of changes to the original scope of works balancing the needs of working within the budget with ensuring that as much as possible could be done to provide a high quality long lasting building for the enjoyment and use of the public. Our philosophy was that essential safety works and works on hard to maintain items, that will provide long term benefit both in lifetime cost and visual appearance, should always take priority over short term fixes.
DAPS liaised closely with H.A.Marks throughout to ensure that the size of the management team was always appropriate to the current activities, in this way we managed together to keep our costs within the budget. We identified areas in scope where costs could be reduced and successfully encouraged the client to spend these savings on other items which most benefitted the structure. In this way a relationship of trust was established between client and the project management team which allowed decisions to be made rapidly and at minimal cost.
DAPS used their fully portable IT systems to allow communication, scanning and transmittal of paper documents and record information when on site. The entire management team maintained access to the entire electronic project file at all times and at all locations.
By the nature of heritage structures such works always throw up the unknown but careful management with a clear decision making philosophy allowed on time and within budget delivery.
Video publish by client after works complete: https://youtu.be/wsIizbW0OPs  (courtesy of Greater Anglia)